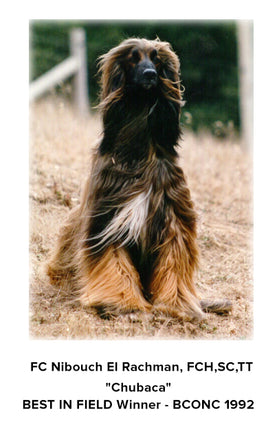 About Us
Our story started with an Afghan Hound named Chubaca ("Chewy"). The founders Mary and Peter Voss were working in the Netherlands when they stumbled upon green tripe during conversations with local dog breeders. When they moved back to the United States in the early nineties, they were unable to find green tripe and additionally, information on raw feeding.

Determined to provide the best for Chewy, Mary took it upon herself to connect with local butchers and source quality meat. Word spread, and soon she became a valuable resource for other dog owners seeking high-quality tripe and guidance on raw feeding.

Since our establishment, we have had the incredible opportunity to assist countless animals, earning recognition in esteemed publications such as the "Whole Dog Journal." Additionally, our journey was showcased on an episode of the Discovery Channel's popular show, Dirty Jobs with Mike Rowe.